IPPA
HIGH ALTITUDE PULMONARY & PATHOLOGY INSTITUTE
La Paz, Bolivia (3510 m)
How to reach us
From outside Bolivia:
Phones: (+591-2) 224-5394 or
(+591) 73258026
From inside Bolivia:
Phones: (0-10-2) 224-5394
(0-10) 732-58026
From the city of La Paz:
Phones: 224-5394
732-58026
From all locations:
mail: Av. Copacabana - Prolongacion # 55 Final Av. Saavedra
La Paz, Bolivia

Once in La Paz, transportation is quite simple. Call us to confirm your appointment and you will be given information on how to reach us.
IPPA is located in the Miraflores neighborhood, at Av. Copacabana-Prolongacion # 55
You can take a radiotaxi and ask them to take you to IPPA. Cost is quite low.
Spanish instructions:
Please print this page and cut along the border lines below and give it to the taxi driver.
IPPA
Av. Copacabana - Prolongacion # 55
(acesso por Final Av.Saavedra o por Av.del Poeta (Modulo Policial - Gruta)
Teleferico Blanco - Estacion San Jorge (en la Avenida del Poeta)
Miraflores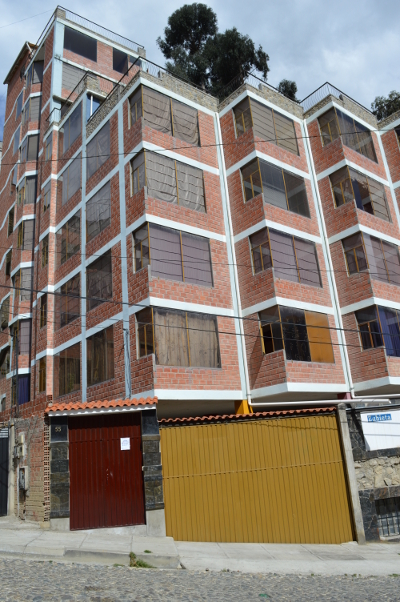 ---
Copyright Jan/24/96 IPPA - La Paz, Bolivia